Home window tint – also called solar window film – is applied to the inside surface of the window and has many direct benefits for you and your home. Because it is placed on the interior of the glass, installing home window tint is generally quick and easy to accomplish. In contrast with decorative window film which is also applied on the inside of windows, home window tint has little to do with decoration. Rather, solar window film is used as a heat barrier and to deflect direct sunlight.  Here are some of the great reasons why this is a good idea…
Protect your family's health and increase comfort
Being exposed to direct sunlight for any extended period of time can be very dangerous. Not only does it increase the chance of skin cancer, but it can also cause accelerated aging through excess skin damage. Another unwanted side effect of direct sunlight is that it can cause dry skin, leading to rashes and general itchiness.
Home window tint creates a light barrier that effectively blocks up to 99% of ultraviolet light (i.e. the bad kind). Controlling the amount of exposure to direct sunlight that you and your family receives is always a good idea. With tint, you are always protected from the sun's harmful rays wherever you are inside your house.
Preserve your house's interior, furniture, and belongings
The natural heat from sunlight that enters your house is one of the main causes of fading carpets, furniture, and drapes. Sunlight can also cause warping of wood, and shortens the lifespan of digital products and electronics.
Solar window film also both reflects and absorbs heat passively, which prevents up to 70% of incoming solar from ever making its way into the house. This means that inevitable damage from natural factors becomes much less of an issue, as it protects your furniture and other material goods from the worst natural element of them all.
Save money by reducing energy bills

Do you find yourself always getting into arguments with your spouse or significant other over energy costs at the end of the month? Is the person paying your utility bills always "on your back" even when you only use luxuries like air conditioning when it's absolutely necessary? The solution is simple: home window tint!
Because solar window film reduces the amount of heat that enters your house from outside, it is much cheap and easier to keep yourself and the house cool during the hotter months.
And it works the other way, too. Due to the film's insulating effect, heat from inside the house stays inside the house in the colder winter months, which similarly saves money by lessening the need for electrical heating.
DIY Home Window Tint is the cheapest way to tint your home, often amounting to less than half the cost of hiring a professional to install it for you. Extensive research has shown that the average energy cost savings for DIY window film spans 2-3 years, while the payback period for expert installations can be as long as 4-6 years.
Although professional installation is sometimes necessary in rare situations, DIY window tinting doesn't require a great deal of effort or skill – if you are considering going it alone then you should watch our home tint installation video to give you a basic idea of what is involved.
Maintain your privacy
Everyone needs a certain level of privacy in their homes, but having to draw your blinds or pull your shades down constantly is bothersome and ends up blocking the view of your outdoor areas. Maintain your privacy easily with home window tint, and ensure that your garden or yard is visible at all times during the day.
There are many different varieties of home window tint available to suit your privacy needs. For the best in privacy a more reflective tint should be chosen, which lets you see outside without being seen from the other side. Keep in mind that the reflective quality is reversed at night time, so you will still need to draw your blinds once the sun goes down. This shouldn't be an issue, however, since there is rarely much to see outside when it is dark!
Increase the attractiveness of your home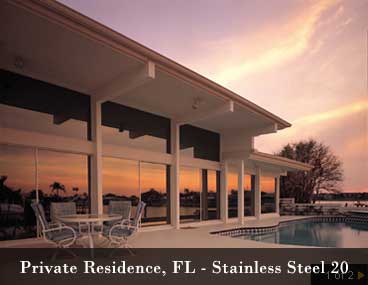 Even though solar window film isn't directly intended for decoration, one of the great indirect perks of window tint is that the reflective quality on your windows can give you home a sleek, luxurious look during the day time. If appearance and curb appeal is important to you, this might even be enough of a reason to tint all by itself.
Solar window film is available in an assortment of shades and colors, so you won't have any trouble finding home window tint to match the particular style and look of your house. Most tints also prevent anyone seeing inside your house from the outside, making it a good way to keep non-matching room colors hidden from view.
Even if you don't have 'handyman skills', home window tint is easy to install and takes relatively quick to set up. And once it is, it can last for 15 years or more on average, with a payback period of just 2 to 3 years.
If you're looking for a way to save money, protect your health, guard your privacy, and conserve energy for years to come, home window tint can give you all this and more.
Happy tint shopping and enjoy finding the best fit for your home.
More information about various home tint options, installation, and purchase advice.
Learn more about car window tinting, tint shops, and state tint laws.